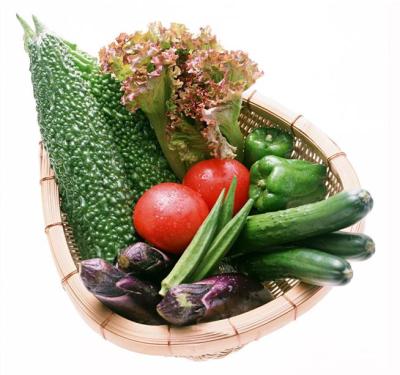 On August 10, autumn tigers raged and temperatures in Chengdu reached 35°C. At the construction site of the logistics and distribution center of Sichuan Dehui Commercial Co., Ltd. (hereinafter referred to as Dehui Co., Ltd.), which is located in the modern industrial port of Jixian County, the workers were sweating... The Dehui company built a new pilot for the modern circulation of agricultural products. Thousand tons of cold chain distribution center has taken shape. "It is expected that it will be completed in mid-September. When Dehui is one of the integrated pilot companies, it will have a seamless cold chain logistics system that will help maintain the value of agricultural products," said Zhang Xiaobin, general manager of Dehui.
The construction of cold storage is an agricultural superconnection of a hurdle. "Why does the price of agricultural products fluctuate drastically, like sitting on a roller coaster? Why do farmers not increase production? The main reason is that there is no tying to the market and no buffer buffer is provided." On the 10th, Zhang Xiaobin was In an interview with reporters, he said that to build logistics transport for agricultural products, cold storage construction is a threshold. Today, thanks to the opportunity of comprehensive pilot construction of modern circulation of agricultural products, Dehui Company finally has its own cold chain logistics.
Dehui company has been mainly engaged in chain supermarkets. The company's logistics center is located in the modern industrial port of Ji County. It covers an area of ​​more than 20,000 square meters and is responsible for 60% of the supermarket's merchandise distribution. The logistics center area currently used only accounts for 10% of the total area.
"We started fresh logistics in 2003 and discovered that this is the most test of the company's strength." Zhang Xiaobin said that fresh sales are not easy to maintain quality, variety is not easy to uniform quality, transportation requirements and other characteristics, these on the company's logistics and distribution center A great challenge was raised. "If there isn't a large enough capacity to operate a distribution center that is capable of refrigerating, sorting, and standard packaging at the same time, it is difficult to achieve high-volume sales."
After Dehui began to try the super agricultural docking, it was found that the cold chain logistics not only limited the scale of the company's marketing of agricultural products, but also limited the cooperation with farmers' cooperatives.
"In the past, there was no complete cold chain logistics, and agricultural products could not be purchased too much at one time, that is, if the turnover was not working well, there was a case of significant price cuts." Zhang Xiaobin gave an example: In 2010, the price of garlic was so high that many farmers followed suit. Planting garlic, this year's garlic is listed on the market, leading to a sharp drop in prices. If thousands of tons of cold storage can be stored at this time, it will be no problem to store it for 10 days, but the garlic that is piled up at normal temperature can only be kept for two or three days. The incompleteness of the cold chain has caused farmers to suffer heavy losses. "There is no place for turnover and storage. There are no conditions to ensure that agricultural products are delivered in a uniform way and the agricultural products do not increase in value. There is no guarantee even if they are protected."
Cold Chain Logistics Makes Agricultural Products Sell Farther The cold chain logistics center under construction by Dehui Company occupies an area of ​​4,760 square meters and invests more than 22 million yuan. A reporter at the construction site saw that the external structure of the logistics center has been completed and the internal framework has been completed. Zhang Hai, Director of Logistics Department of Dehui Company, revealed that the main part of the logistics center project is nearing completion. After several production lines purchased, they can be put into operation after the installation and commissioning. It is expected that they can be fully put into operation in mid-September.
"It will be built entirely as a chilled and frozen area. This area is the area for sorting and packing, and there is an inspection and quarantine area." At the site, Zhang Hai introduced the regional distribution to reporters one by one. He said that this logistics center can only be considered as a comprehensive agricultural product. For the first phase of the circulation pilot project, in order to ensure a more comprehensive preservation effect, Dehui Company will also carry out the second phase of the project next year - the air-conditioning warehouse distribution center.
Shi Xiaoshuai, director of the Provincial Department of Commerce's Market System Development Department, believes that the transportation of cold chain logistics can not only ensure the turnover speed of agricultural products, but also enable the market to adjust its ability to allow many local agricultural products to get out of the small market and see the new world outside. The cold chain logistics constructed by Dehui Company is making this idea a reality.
As the only Qiao certified Ander bean sprouts in Chengdu, it naturally has more market advantages than other bean sprouts. However, before cooperating with Dehui, Andre Vegetable Company has been suffering from the inability of the bean sprouts products to go out of Chengdu. The source is no ability to transport cold chain. After all, the cost of a refrigerated truck with a load of 5 to 8 tons is more than 300,000 yuan, not to mention the cold-chain logistics center that costs tens of millions of yuan.
"Bean sprouts must be kept refrigerated, otherwise they are very easy to spoil and deteriorate." Zhang Hai said that After Dewei Vegetable Co., Ltd. and Dehui Co., Ltd. achieved super agricultural docking, Dehui provided freezer trucks to assist Ande to transport bean sprouts. Today, Ande's bean sprouts are furthest. Guangyuan has already been sold, and Xuanhan and Tongjiang will be sold in the near future.
"Comprehensive pilot project funds have been allocated 40 million yuan, and they have been distributed to pilot agencies of various entities in early July." On the 8th, Xiaoshuai said to reporters that all the pilot units in the province, including Dehui, are expected to Cold chain logistics construction will be completed and accepted before November this year.
CareerSec understands that a working knowledge of English is essential in the modern world and is in high demand in China a country with over a billion people population.
Just as words are coined in English and adopted by other languages, English teaching methodology and professionalism set the international standard.

With such a high demand for English language skills comes a demand for teachers of English.CareerSec offers training, coaching and refresher programs in partnership with leading teacher training centers and language schools in China, so you will receive guidance from real experts in English language teaching and in class activities.

Many of the activities and teaching frameworks featured in our workshops and trainings will equip you with skills to start your teaching experience in China.The Creativity Workshops have helped thousands of educators and their students develop creativity and innovation ideas in interactive activities, the arts, creative writing, in class games and engage each person`s innate curiosity and imagination to foster a lifelong love of learning.

Training On The Job,Athletic Training Jobs,Job Training Programs,Training And Development Jobs
Shanghai Careersec Cultural Exchange co. LTD , https://www.careersechr.com